THE NATURE GATE WINS 2ND PRIZE
February 16, 2021
From 31 contests, Entropic in collaboration with Studio4SPACE was chosen as the second place for the design of a mixed-use, Library & Kindergarten, in Józefów, Poland. Our project imagined two hyper-rational timber boxes, joined together to make a rooftop playground, and a gateway, to the adjacent public forest, creating playful interiors, and exciting outdoor spaces. The project facades reference's the adjacent forest, and local vernacular construction, whilst performing as major carbon sync, offsetting construction impacts. With the rooftop playground, children enjoy amazing playspaces, whilst the project's footprint is greatly reduced. The project in plan shifts to creates a new urban/nature public plaza whilst connecting visually to two streets at once!
Team: Magdalena Mróz, Geoffrey Eberle, Paweł Marjański, Bartek Dendura, Martyna Mądry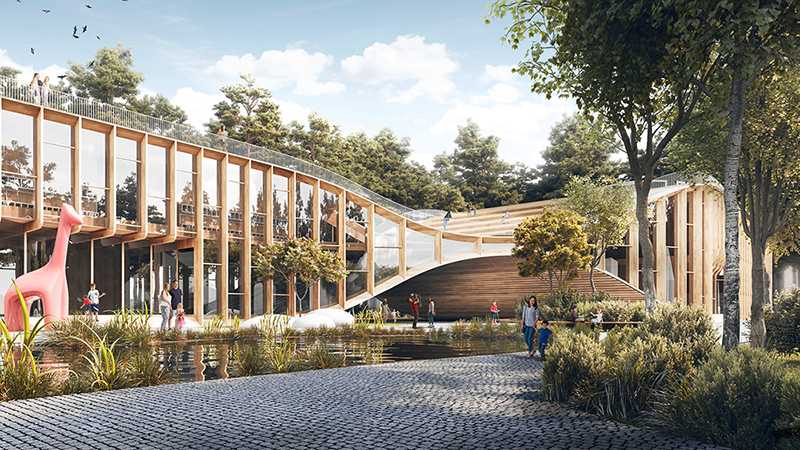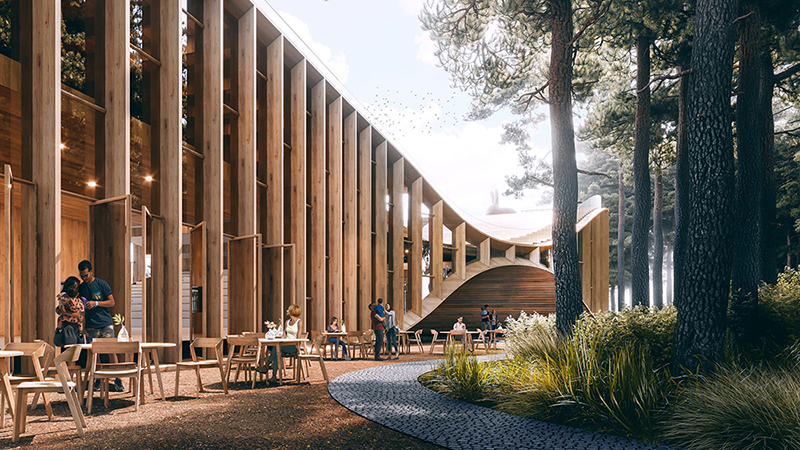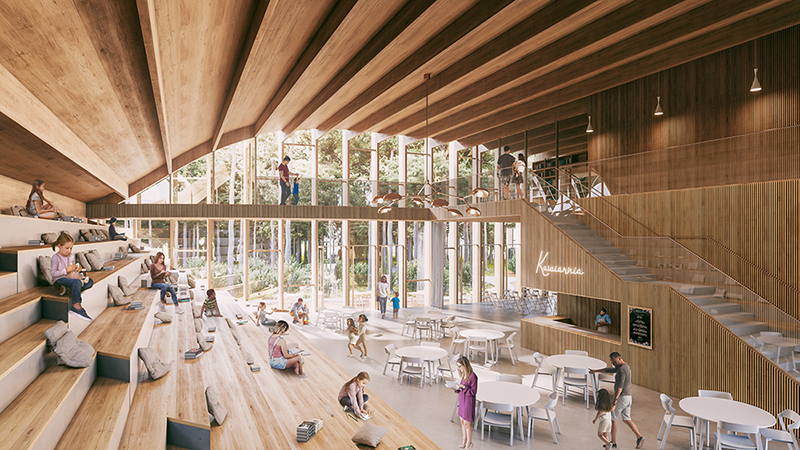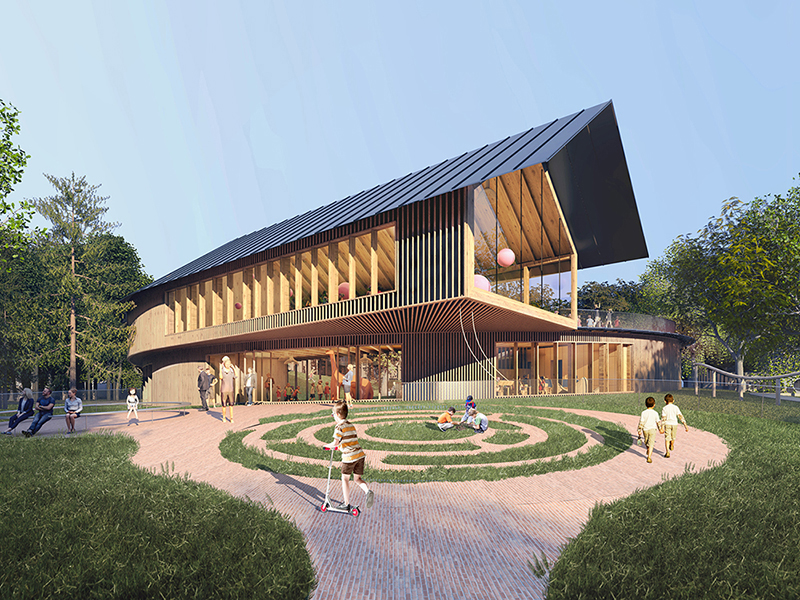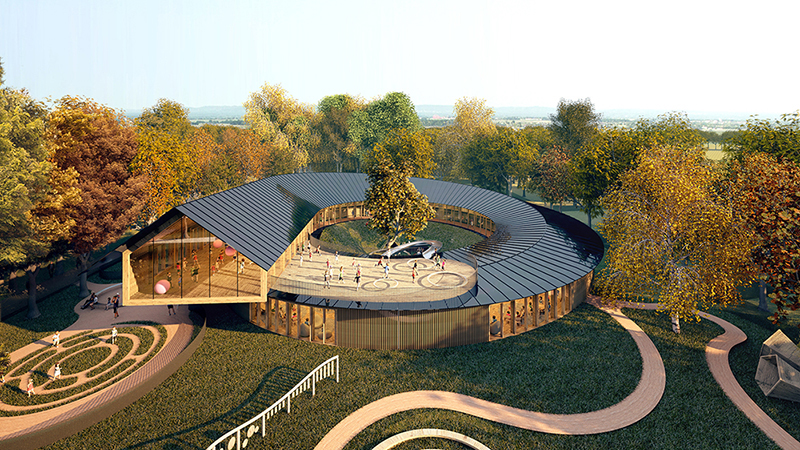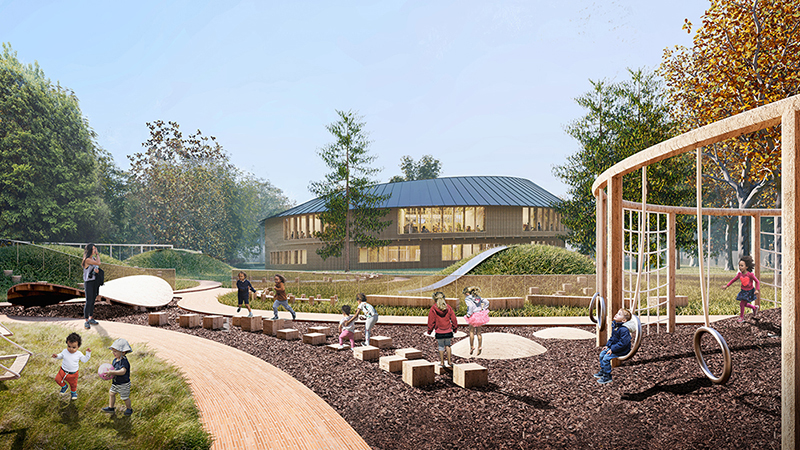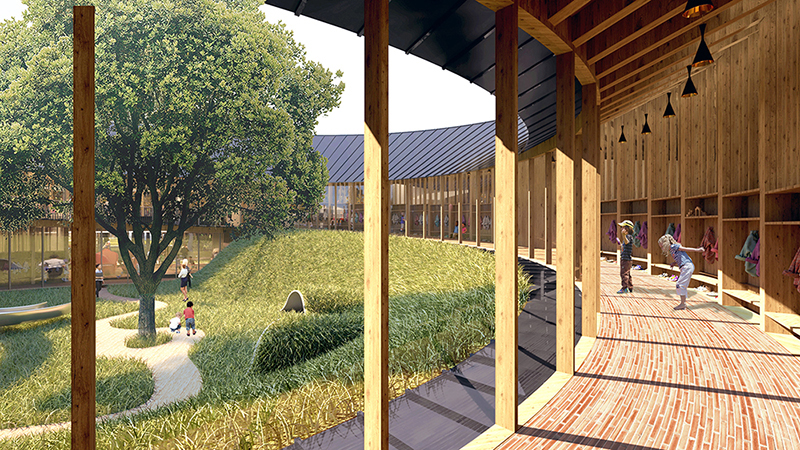 MICHALOWICE SPIRAL SCHOOL
January 29, 2021
Our proposal for a school in Michałowice has been released! The client requested a single floor for all the functions so that the kids could easily move between rooms, without the danger of stairs. The local planning regulations, however forbid such a large footprint and the project as a result would require two levels. Instead, we propose a single floorplate, in a continuous soft spiral ramp, which achieves both requirements without the need for stairs! The project, inspired from the local vernacular, incorporates timber construction, offering strong environmental credentials, as a source of a carbon sink. A nature integrated playground stretches around the project, connecting the children to the available landscape. The project marries both function and play in its spiral based form, whilst working as a powerful icon for the area.
Team: Magdalena Mróz, Geoffrey Eberle, Bartek Dendura, Paweł Marjański